UPDATE: Senate Bill S-417 is out and has been referred to Senate Judiciary! Please email your comments of support to your state representative and state senator, and to the Judiciary committee: slegislation@rilegislature.gov
When I was growing up, I loved going exploring the shoreline and getting sprayed by the waves. I want to make sure we protect and expand public access to the shoreline in RI because our whole community should enjoy it—whether you're swimming, fishing, or making a living or a home here. Here are a couple of bills I am sponsoring or co-sponsoring:
H-5174/SB-417 This is an essential bill because it restores the public's

rights under the RI Constitution to enjoyment of the shoreline. The main thing this bill does is designate the public-private boundary so that, at a minimum, people always have space to pass along the shoreline.

Work with the Attorney General on guidelines for legal and illegal signage (bill number TBA)

Ensure that CRMC has adequate funding to enforce signage rules and make sure that public rights of way are clearly marked and accessible. We need YOUR help to advocate for this during the budget process!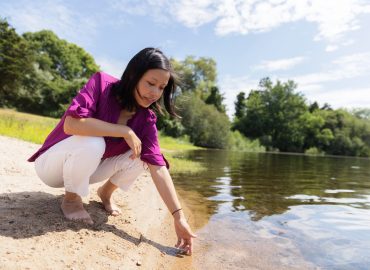 Please join if you support Victoria's plan for expanding public shoreline access.