I grew up fishing with my dad and golden retriever Kelly. We loved going exploring and getting sprayed by the waves. I want to make sure we protect and expand public access to the shoreline in RI because our whole community should enjoy it—whether you're swimming, fishing, or making a living or a home here. Here are a couple of initiatives I want to work on:
Sponsor and pass H-8055 to ensure that the public always has passage along the shoreline (high tide + 6 feet)

Work with the Attorney General on guidelines for legal and illegal signage (for example, we don't want "Private Property" signs right next to public rights of way)

Ensure that CRMC has adequate funding to enforce signage rules and make sure that public rights of way are clearly marked and accessible.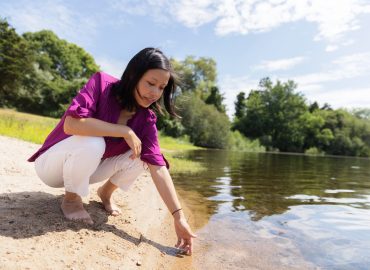 Please join if you support Victoria's plan for expanding public shoreline access.